It's that time of year again when the world collectively decides upon resolutions for the coming year. With personal health and wellness goals being the top priority for many. In fact, surveys show that the majority of participants (70%) report one or more resolutions falling into the "physical health" category. With "self-improvement" and "psychological health" being the second most popular themes for personal growth and betterment.
By definition, wellness is 'the act of practicing healthy habits on a daily basis to attain better physical and mental health outcomes'. For those wanting to achieve a better sense of wellness, physically, mentally and spiritually, without knowing what daily practices or healthy habits to start - we've got the ultimate guide for you. Keep reading for our wellness tips of the month for a year of self-care, and improving the way you feel from the inside out.
January - Set Intentions
Setting intentions is one of the most recommended practices by self-care gurus for personal reflection and to achieve intended goals. The core definition of the practice is "the act of stating what you intend to accomplish through your actions." Meaning, your intentions could be as simple or definitive as 'I plan to eat healthy to improve how I feel'. Or, more far-reaching as in, "I intend to nurture calmness, and peace from within."
January is an ideal month to set intentions for the coming year, and get into the practice of setting them routinely, too.
February - Practice Presence
Being fully present or "mindful" in your surroundings is a common practice to improve wellness. By clearing your mind of distractions and enjoying each moment without stress, you can feel more fulfilled. An act that can help improve your mental and emotional well-being.
The act of mindfulness means to be fully present, and have an increased awareness of where you are and what you're doing. Being mindful is natural, but not always easy. When practicing it daily you'll be more apt to use it throughout the year, when you need it the most.
Starting the year off early with being mindful of your presence can make the act a habit that continues throughout the coming months.
March - Spring Clean Your Mental Clutter
By March, you'll have the art of being mindful, present and setting intentions down. Which should make spring cleaning the mental clutter of negative thoughts and mindsets that much easier to do. This wellness tip for spring can help you improve your overall mental wellness by reflecting on the past, and letting go of thoughts, feelings or memories that no longer serve you. Similar to how you may purge unnecessary items from your home at the same time.
April - Reduce Anxiety
We all know April showers bring May flowers but the time can be just as ideal for cleansing the mind of anxious feelings, and developing habits to reduce anxiety for good. Hemp and CBD extracts are becoming increasingly popular for calming nerves, improving the mood and reducing overall anxiety. Especially as these effects are proven by anecdotal evidence and an increasing number of studies, too.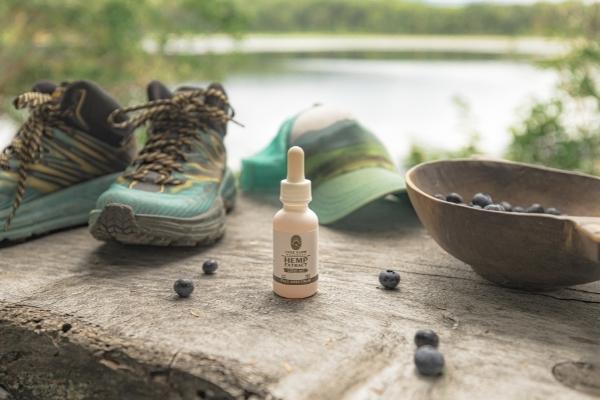 May - Get Moving
With summer right around the corner you may be getting anxious about your beach body or worried about keeping up with increased outdoor activities comfortably. Meaning, it's the perfect time to begin a physical activity routine that gets your body moving. Activities like exercise and walking are beneficial not only for the body but also the mind. In fact, top medical experts say regular activity can lower your risk for heart disease, diabetes, and some cancers as well as help deal with stress better, and improve sleep.
Of course, if you have achy joints from age or prior injuries "get moving" can be easier said than done. Luckily, the anti-inflammatory power of hemp, and CBD are helping many people who suffer from similar ailments. CBD topicals and ingestibles are becoming increasingly popular amongst pro athletes, fitness gurus and everyday gym goers for its ability to relieve inflammation, muscle soreness and support post, and pre-workout regiments.
June - Get In Touch With Nature
Getting in touch with nature is one of the top wellness tips for summer. Not only can you harness the sun's natural vitamin D, but feel more at peace in breathtaking and serene landscapes. Over the years, becoming in-tune with nature has been increasingly popular amongst the wellness community for its unique benefits. With top Universities even citing nature as an aid that helps to "reduce anger, fear, and stress and increases pleasant feelings. Exposure to nature not only makes you feel better emotionally, it contributes to your physical wellbeing, reducing blood pressure, heart rate, muscle tension, and the production of stress hormones."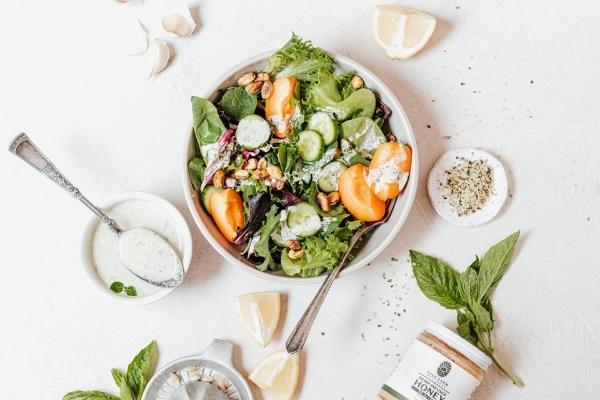 July - Eat Healthy
With fresh fruits and vegetables in season, and temps rising there's no better time to eat healthy and fresh light meals to achieve physical wellness. Eating foods high in nutritional value has the plant power to help you feel good from within. Similar to the same plant powers as hemp, and the plant's beneficial cannabinoids it produces.
Add an extra boost of wellness to your healthy regimen by infusing your favorite dips, drinks or meals with CBD. Natural flavored CBD tinctures are perfect for summer smoothies, or try adding CBD honey or CBD Coconut Oil to your breakfast granola, or meals to double up on health and wellness benefits.
August - Introduce Journaling
August is back to school for the kids which means you can get back into the practice of journaling yourself. Journaling is another common practice for improving mental and emotional wellness through expressing your feelings, and serving as a creative outlet. Which wellness experts say can help beat stress and discover calmness and clarify from within. To get you started here are a few examples of journal prompts:
Start a sentence with "I am" and list the traits you feel about yourself.
Create a list of things you can control, and can't.
Write down things you've done recently that you're proud of.
Explore what you're grateful for.
September - Go Natural & Non-Toxic
With the amount of recent recalls linking toxic chemicals to serious conditions, there's no better time to go natural and non-toxic. One of the top wellness tips for fall (and year-round) is replacing your common household items with those made from all-natural ingredients. Fall is the perfect time to seek out your local farmer's market, local vendors at harvest events, and explore home-grown, small business goods like those of Luce Farm Wellness and other family-owned brands.
October - Maintain Peace with Meditation
In October as the world becomes dark and spooky around you, you may find it even harder to remain bright, positive and at peace. But, luckily, meditation can help. Used by ancient and modern-day monks to turn off the mind, and nurture peace from within, meditation is a trend that's proving what's old is new again. By closing your eyes, and turning off your thoughts as much as possible, you can help build on the wellness principles you've worked on throughout the year, in gaining clarity, reducing negative emotions and managing stress.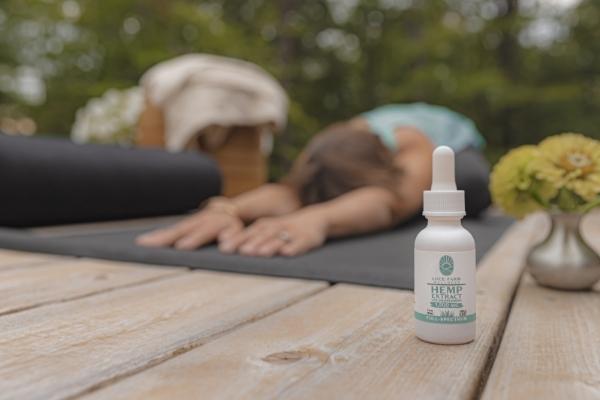 November - Begin a Yoga Routine
Yoga is a practice that has a variety of benefits for the body and mind, and is even recommended by the American Osteopathic Association. Who states the physical benefits of yoga include:
Increased flexibility
Increased muscle strength and tone
Improved respiration, energy and vitality
Maintaining a balanced metabolism
Weight reduction.
Cardio and circulatory health.
Improved athletic performance.
Protection from injury.
On the mental and spiritual side of wellness, beginning a yoga routine is another way to become at one with your thoughts, by practicing meditation, and presence at the same time. In November, as we prepare for winter and year-end gatherings there's no better wellness tip for the holiday season than to begin a regular yoga routine.
December - Improve Sleep
Like animals preparing for hibernation, December is an ideal time to work on rest and recovery. Which brings us to our final wellness tip for the year - improving your sleep habits. Troubles with sleeping can often arise from anxiety, stress, or conditions like insomnia. Three conditions that CBD is proving to help alleviate for a more sound, and restful sleep. Hence the reason why so many consumers are turning to sleep-specific CBD products that are specially formulated with cannabinoids and ingredients like melatonin that have the potential to affect sleep positively. By adding CBD gummies to your nighttime routines you can harness hemps natural benefits for relaxation and rest.
Improving Wellness in 2022
Let's be honest - the "new normal" is full of new stresses that require extra attention to self-care and wellness. But with this yearlong guide to wellness tips and tricks you can ensure you stay on track with one new goal per month to help alleviate those inevitable mental and physical stresses.
What also helps is exploring holistic ways of healing to naturally balance moods, relieve aches and pains, and improve sleep and overall wellness. Hence, the trend of consumers turning to hemp extracts and CBD goods that have a long history (and compiling research) proving the plant's power to comfort, and soothe.
To boost your wellness routines in 2022, look no further than Luce Farm Wellness. Where we're dedicated to producing the highest quality, New England grown hemp and CBD goods. Check out our complete product collection, or learn more about our story, mission and passion to join the hemp and CBD movement.