Posted by Samantha Madden on 1st Jan 2020
Happy New Year from Luce Farm!
Rebecca and I have finally had some down time to reflect on the past and get excited for the future. To put it bluntly: 2019 was a rollercoaster. Our business grew rapidly, we celebrated magnificent achievements and we felt the pains of a few failures, taking notes along the way to ensure that these lessons, both good and bad, were chalked up as a tuition, not an expense.
As we walk through the woods on these snowy days, mapping out our path for the future, we are constantly asking ourselves: What drives us? We always come to the same conclusion: We are driven by creating high-quality hemp-infused products that are "good," all the way through… Good for the planet, good for the farmers, good for the community, and good for YOU, our beloved customers. We are driven by doing GOOD!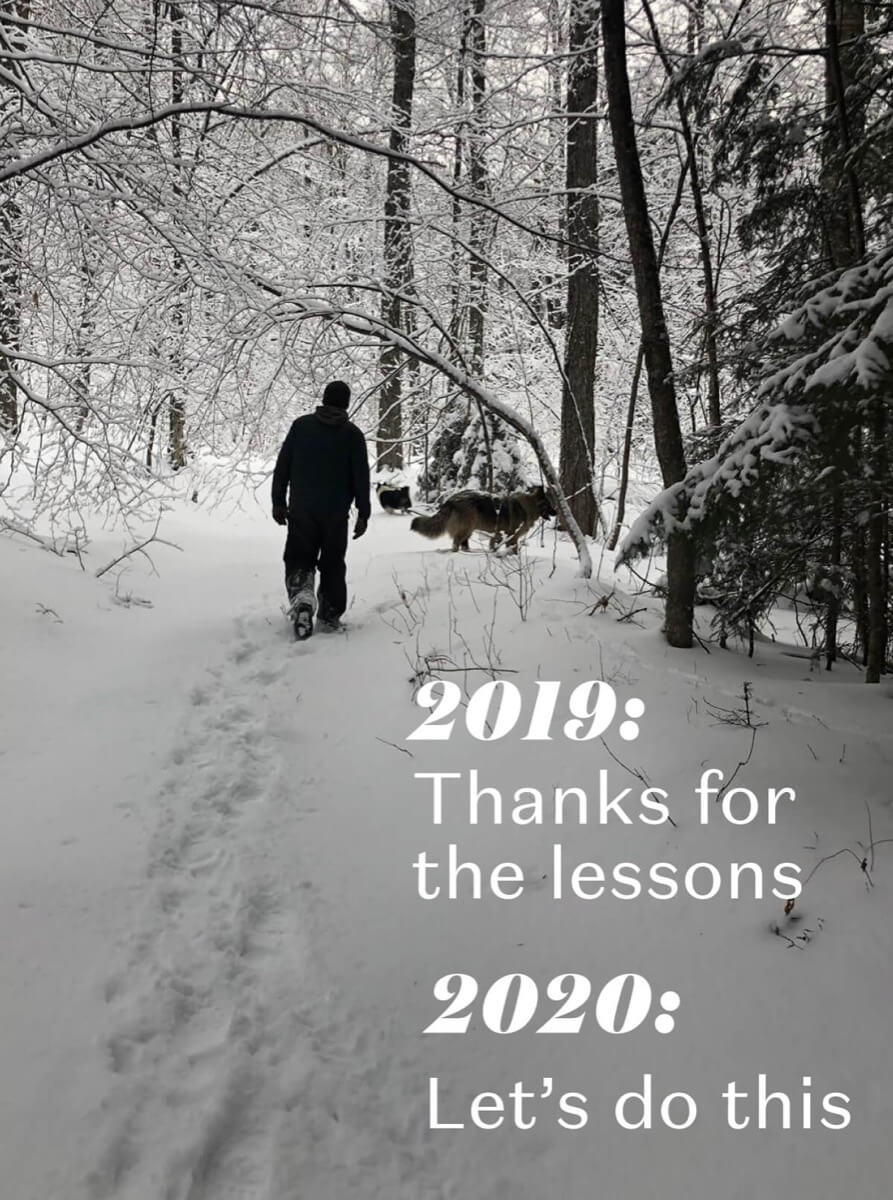 GOOD FOR THE PLANET
Growing certified organic, sustainable hemp crops on Vermont farmland
Responsibly sourcing all ingredients whenever possible
Continuously reducing the use of plastics in our packaging
GOOD FOR THE FARMERS
Offering Luce Farm Collective farmers above-market pay for their hemp crops
Encouraging small-grows on diversified farms
GOOD FOR THE COMMUNITY
Offering competitive employment opportunities to the local community
Utilizing our farm as an educational center for local schools
Ensuring transparency every step of the way with the goal of educating consumers
GOOD FOR THE CONSUMER
Offering a trustworthy, high-quality wellness product that you can have confidence in
Our goal for 2020 is to engage with you more often and to spread the power of good with transparency - the transparency of our brand, and our life. We want to answer your questions, and have you answer ours! This year we will be presenting newsletters from us, the co-founders, and online "live" events for open discussion about all things cannabis, farming, wellness and more! Questions? Don't hesitate to email Joe or Rebecca to find out how our hemp-infused, botanical wellness products can benefit your wellness routines.
With much gratitude,
Joe & Rebecca Pimentel
joe@lucefarmwellness.com
rebecca@lucefarmwellness.com