These chewy no-bake CBD granola bars are the perfect grab-and-go snack for busy days. They're made in 1 bowl in under 10 minutes. And they contain 10mg of CBD per bar, thanks to a tablespoon of our hemp-infused coconut oil.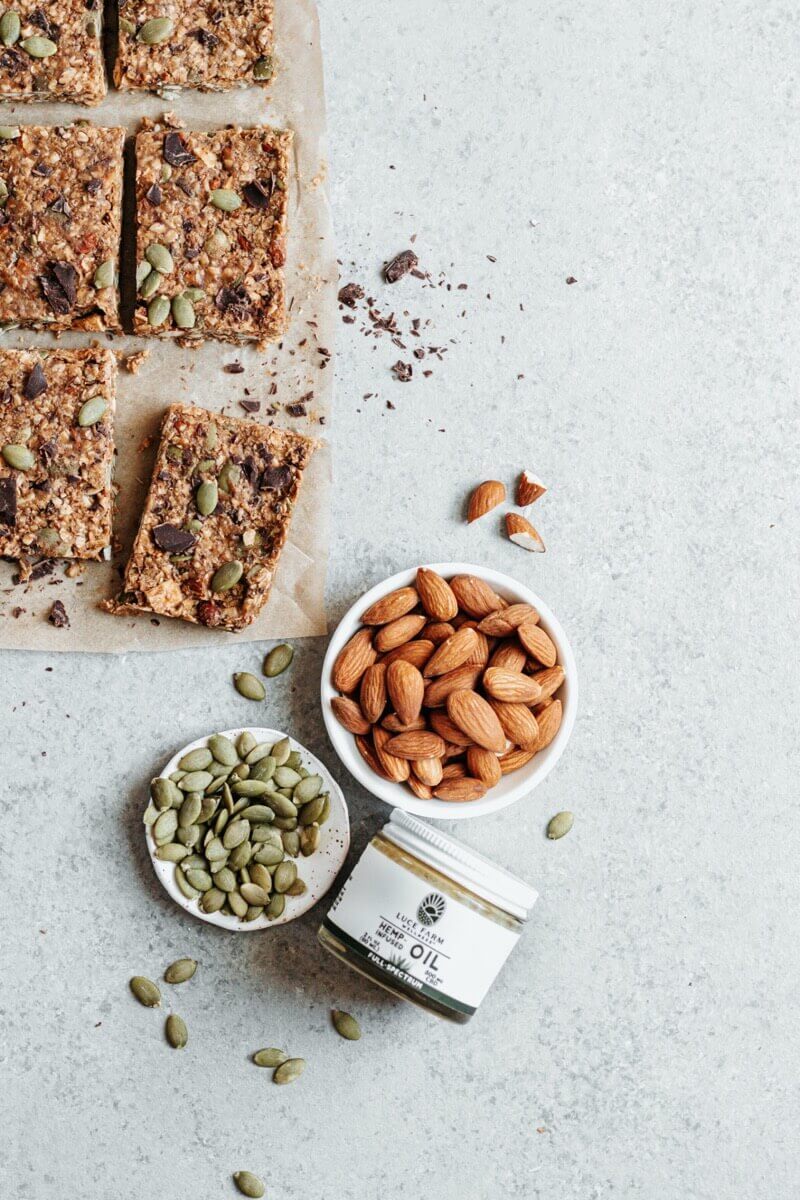 We love keeping a batch of these granola bars around to take out on the trails, or for packing into lunchboxes. They're a super nutrient-dense snack that's packed with healthy fats and protein to keep you full and satisfied. Plus they have the wellness-boosting properties of hemp in every bite!
This is also an extremely flexible recipe, made with oats and nut or seed butter as the base, and any combination of mix-ins you like. Here we used almonds, pumpkin seeds, chopped dried peaches, and dark chocolate. But feel free to mix and match to suit your taste buds and the contents of your pantry.
This recipe is especially great for using up the random assortment of nuts, seeds, and odds-and-ends we always seem to find in the back of the cupboards. Just a handful of pistachios? Throw them in! A few squares of assorted chocolate (how do we always end up with so many?!) - chop them up and add them to these granola bars.
Grab a jar of hemp-infused coconut oil and you'll always be ready to whip up a quick batch of these chewy no-bake granola bars for any of life's adventures.
Chewy No-Bake CBD Granola Bars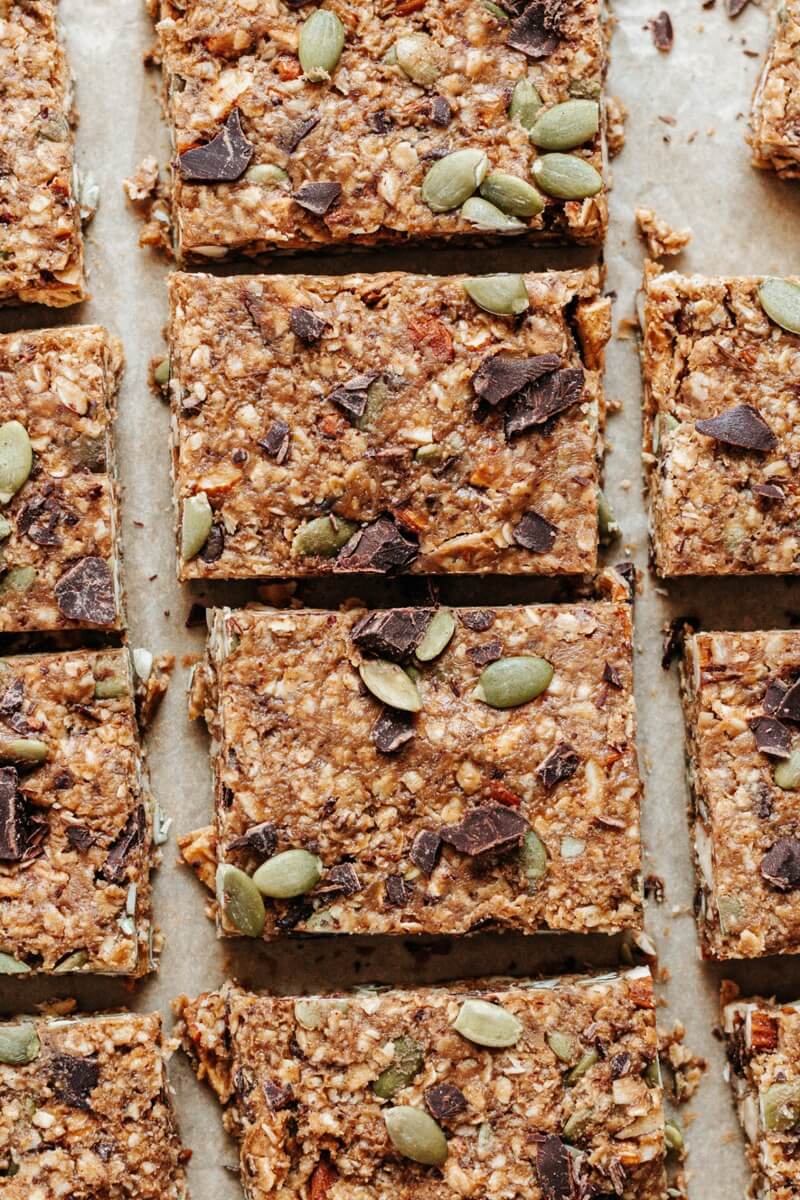 A simple, no-bake, flexible recipe for granola bars with 10mg CBD per serving.
1 cup almond butter (or any nut/seed butter you love)
1/2 cup maple syrup (or honey, agave, etc)
1 Tablespoon Luce Farm Hemp-Infused Coconut Oil (120mg CBD)
2 cups any nuts, seeds, chocolate, and/or dried or freeze-dried fruit (measured after chopping)
1 1/2 cups quick oats (or rolled oats, pulsed 3-4 times in a food processor to break up slightly)
1/2 teaspoon sea salt
Line an 8-inch square baking pan with parchment paper. Set aside.
Stir together the almond butter, maple syrup, and hemp-infused coconut oil in a large bowl.
Roughly chop all of the larger nuts, seeds, chocolate, and dried fruit until everything is about the size of a raisin. Seeds, smaller dried fruit like raisins and currants, and halved pistachios don't need to be chopped at all! Measure out 2 cups total of whatever nuts/seeds/dried fruit you're using and add into the almond butter mixture.
Add oats and salt the bowl, and mix everything well with a sturdy wooden spoon until fully combined.
Pour granola bar mixture into the prepared pan, and use your hands, and then a mason jar or sturdy-bottomed glass to press down as tightly as possible into the pan, ensuring you have a tightly compacted layer.
Place pan into the fridge for at least 30 minutes before lifting out the parchment and cutting into 12 bars. Transfer bars to an airtight container and keep in the fridge for up to 1 week.
Any combination of nuts/seeds/dried fruit/chocolate works well here, and we encourage you to experiment and use what you have and/or what you love to make these bars.