Posted by Susan Shillue on 12th May 2018
Our newest product is our Full Spectrum Hemp Extract which combines our farm grown CBD extract with organic MCT oil.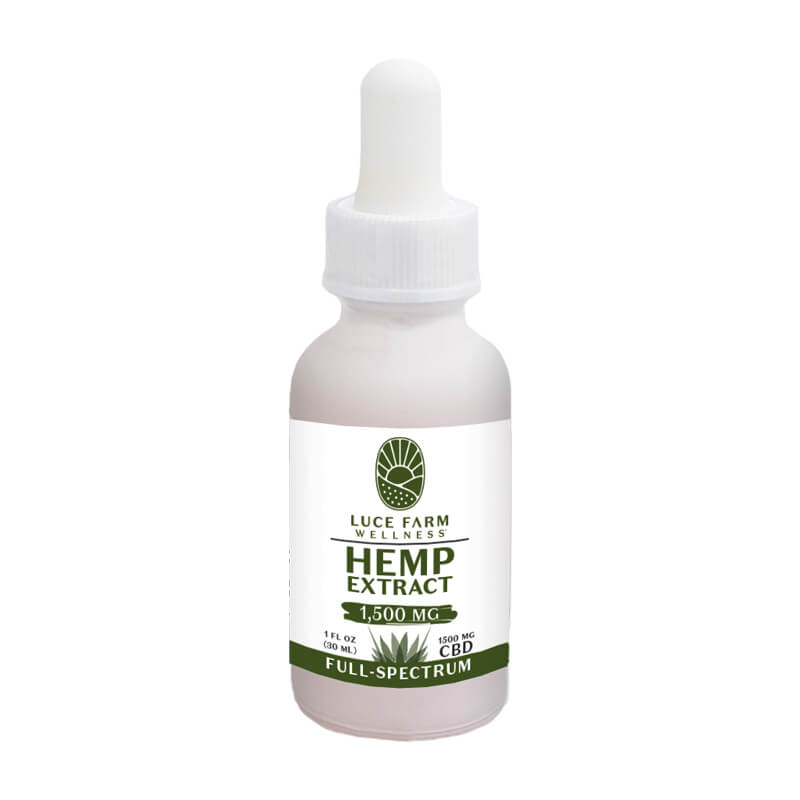 What is MCT oil?
MCT stands for "medium chain triglycerides" which is a form of a fatty acid. The MCT oil comes from fractionated coconut oil and is organic and sustainably harvested. It is an easily digestible and beneficial fat. Unlike other foods, these fats are processed in the liver and provide long lasting energy that is easily absorbed by the body. MCT encourages the body to use fat for energy rather than for storage.
MCT is a great carrier oil for our CBD because cannabinoids are most effective when consumed with fat.
Sublingual?
Sublingual comes from the Latin word "under the tongue". It refers to the glands located under your tongue and on your cheek that quickly diffuse the extract for fast absorption into the body.
The easiest way to consume our MCT CBD oil is to drop your dose under your tongue.
Other ways to use MCT Oil Hemp Extract…
Another benefit of hemp extract and mct oil is that it stays in liquid form when it's exposed to lower temperatures, where as coconut oil would solidify. This is great because that means you can add it to things like smoothie or iced teas and coffee. Below are a few recipes to give you some inspiration for incorporating our Full Spectrum Hemp Extract into your life
Smoothie
BLEND:
-1 whole frozen banana
-1 cups of berries
-1 cup of mixed tropical fruit
-½ cup yogurt (dairy or non-dairy)
-½ cup of hemp milk or your choice of milk
-1 teaspoon of spirulina or green powder
-prefered dosage of Full Spectrum Hemp Extract
Iced Green Tea Latte
Combine in a cup:
-1-2 tablespoons of matcha
-1 cup of milk
-½ teaspoon vanilla extract
-1 teaspoon of maple syrup
-your preferred dosage of our Full Spectrum Hemp Extract
Mix well with a spoon or milk frother
-Pour over ice
Ice Coffee
Combine in a cup:
-2 cups of cold coffee or cold brew
-½ teaspoon of vanilla extract
-splash of your choice of milk
-1 teaspoon of maple syrup
-preferred dosage of Full Spectrum Hemp Extract
Pour over ice