Ginger honey CBD lemonade is the perfect wellness drink for warm days!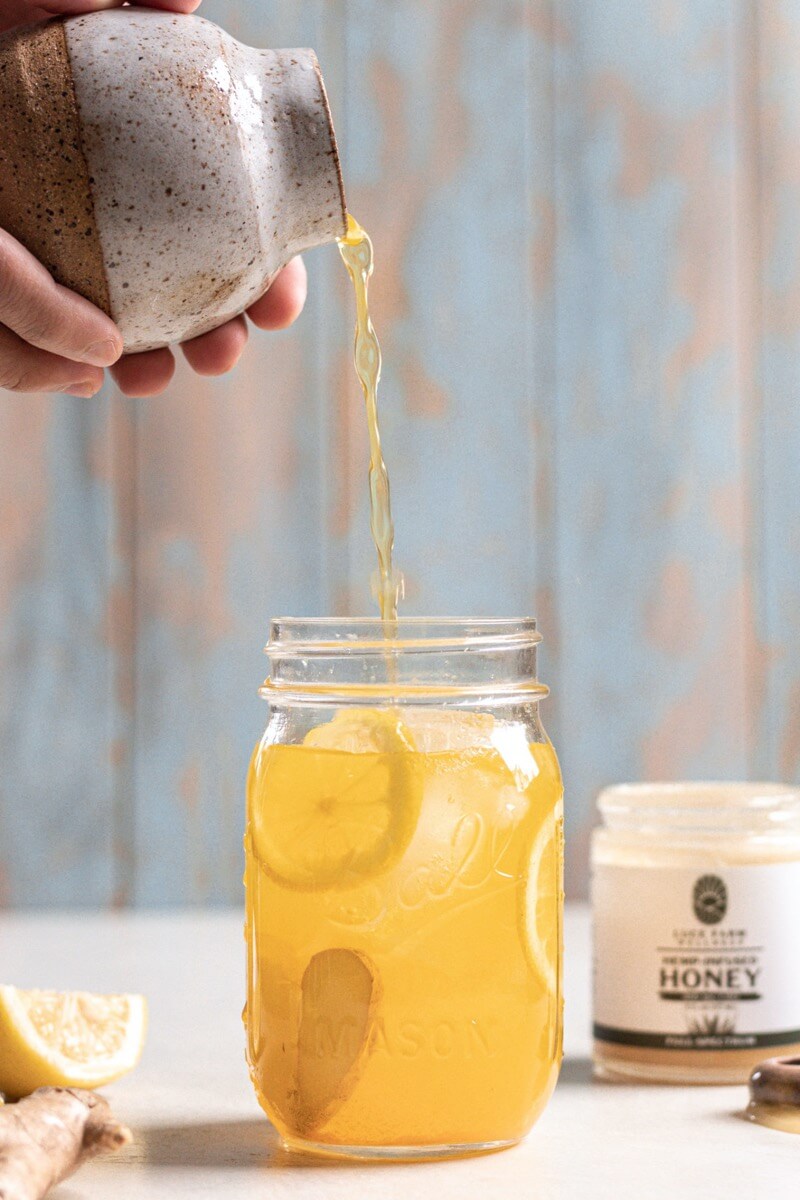 This refreshing lemonade is a bright and sunny blend of turmeric, fresh ginger, lemon juice, and our Hemp-Infused Honey. It's tart, sweet, and full of healthful, anti-inflammatory ingredients. It can be a simple single-serving drink just for yourself, or easily scaled up to make a pitcher-full for everyone to enjoy.
We love to sip on a glass of this lemonade while working in the garden, or as an afternoon refreshment after a long day in the sun. The hemp-infused honey adds a wellness boost of 10mg of CBD to each glass. And the sweetness of the honey helps balance the tart lemons and spicy ginger. In addition to it's medicinal benefits, the turmeric works as a natural food coloring, making for a vibrant yellow drink.
Stock up on lemons, ginger, and our hemp-infused honey (good staples all year long!), and you're just 5 minutes away from a tart, spicy, sweet glass of plant-powered lemonade.
Golden Ginger Honey CBD Lemonade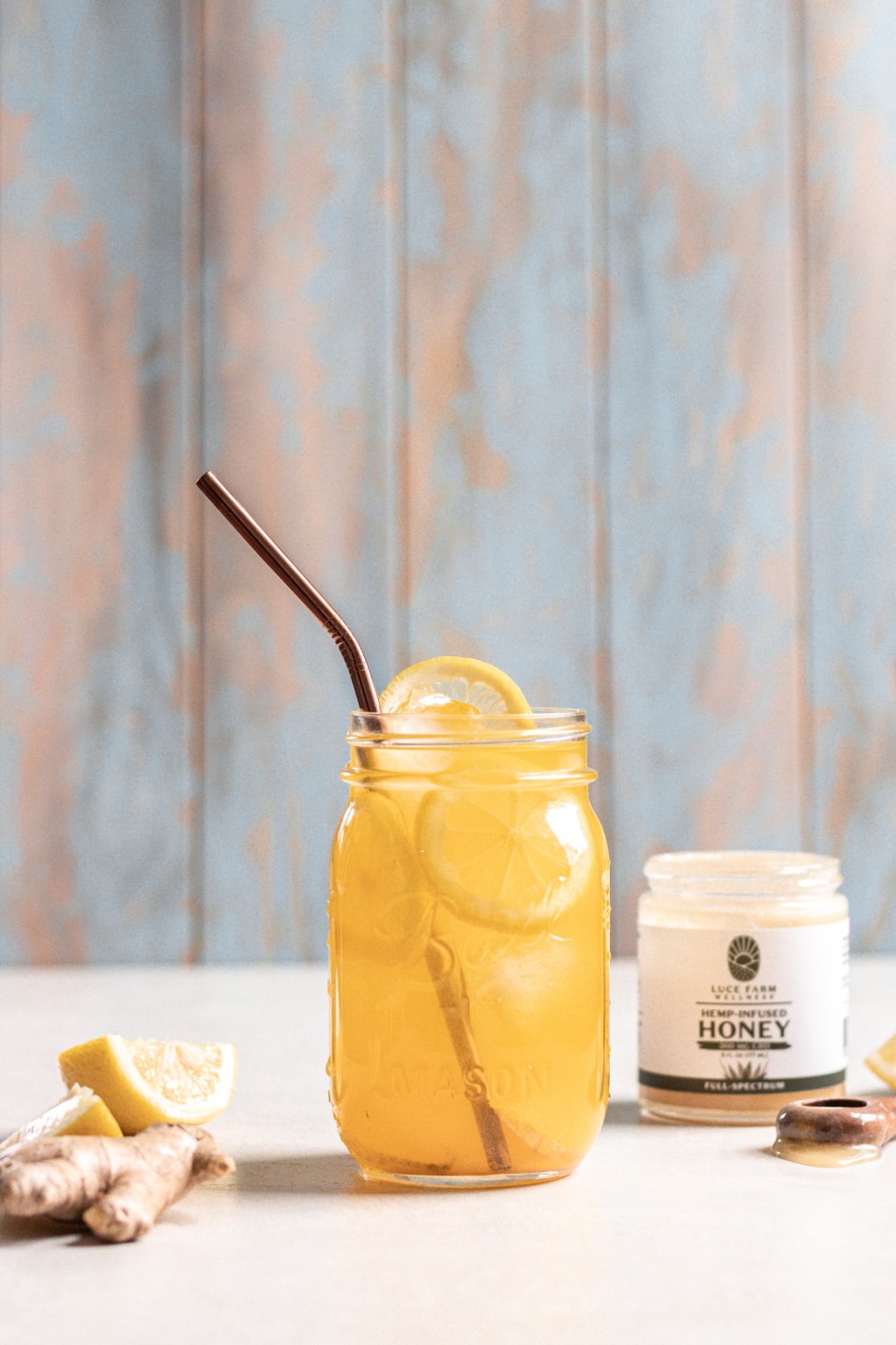 Golden ginger honey CBD lemonade is the perfect warm weather drink! Made with ginger, turmeric, lemon juice, and hemp-infused honey for 10mg CBD per glass.
1 large lemon
1/2 inch piece of fresh ginger
1/4 teaspoon turmeric powder
1 teaspoon Luce Farm Hemp-Infused Honey (10mg CBD)
1 cup water
ice to fill a 16oz glass
Cut lemon in half and juice into a 16oz glass. Grate ginger using a microplane, and add to the lemon juice. Add in turmeric powder and hemp-infused honey, stirring to dissolve the honey. Top with water and ice, and stir to combine.
This recipe can easily be scaled up and kept in a pitcher to serve multiple people. We recommend multiplying all ingredients by 4, and adding ice just before serving.