Posted by Susan Shillue on 18th Jan 2019
These hemp-infused bliss balls are great for an afternoon snack, a healthy dessert, or a topping on your yogurt or smoothie! They are full of real, healthy ingredients to keep your belly full and feeling your best.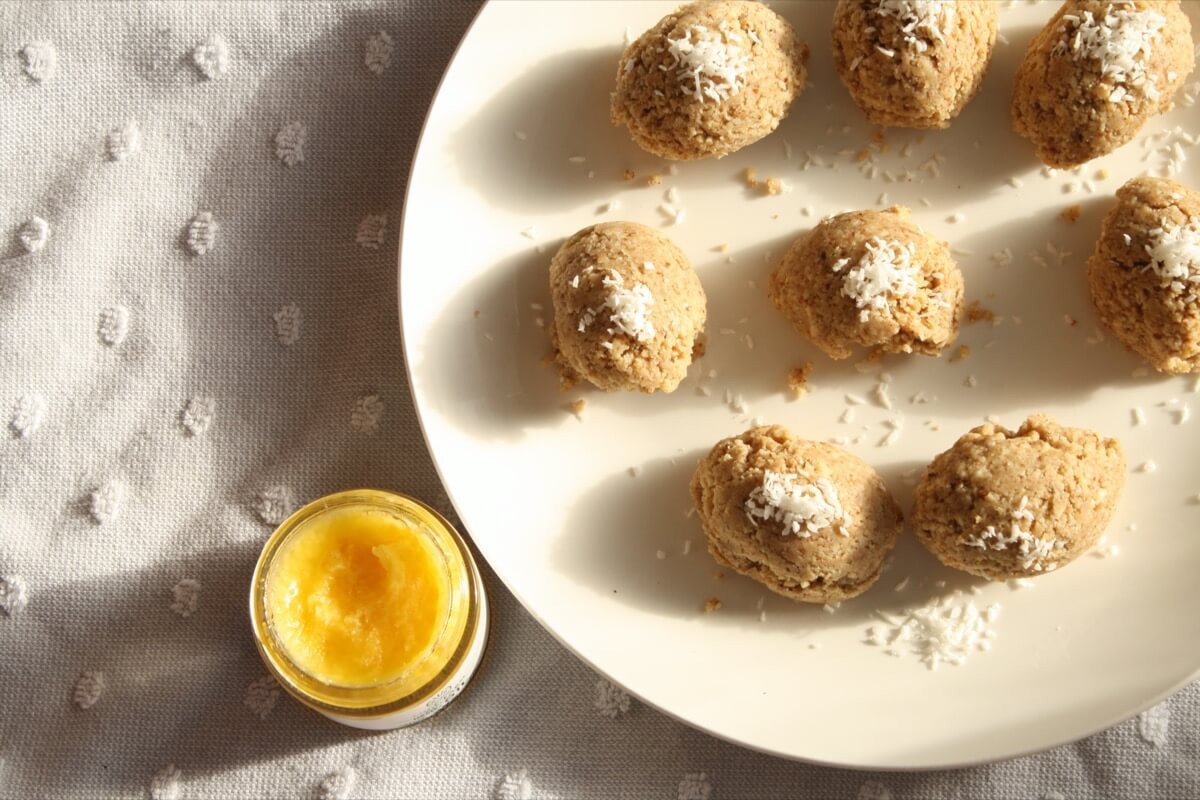 Combine all ingredients in a food processor and buzz! Put mixture in freezer for 30 minutes to harden. Use an ice cream scooper to form bliss balls, sprinkle with coco flakes and indulge. Store in an air tight container in the fridge.
Enjoy!
Ingredients:
1 cup walnuts
1/2 cup cashews
1 cup almonds
3 dates
1 tablespoon maple syrup
1/2 cup regular coconut oil (melted)
1 tablespoon Hemp Infused Oil (melted)
1 cup oat flour
1/4 cup coconut shreds
pinch of salt
cinnamon + ginger
Makes 10 bliss balls for approximately 12 mg per ball