Posted by Susan Shillue on 22nd Apr 2018
Honeybee Bliss Balls
Yields ~ 15 balls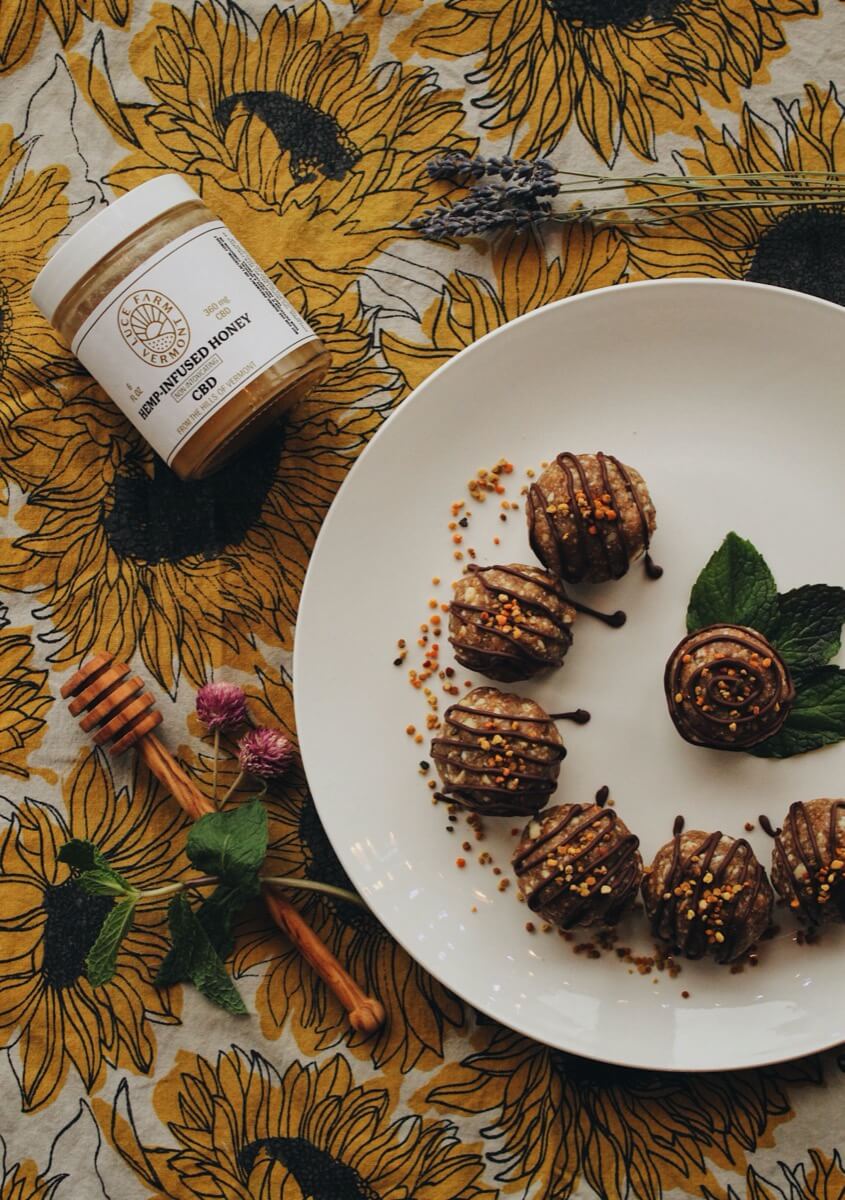 Fast food doesn't always have to be burgers and fries. These easily made treats are packed with heart healthy fats and proteins to keep you fueled and energized, along with some of our sweet hemp honey and you have a delicious way to add CBD into your life.
Cacao nibs? Cacao nibs are the original, raw form of chocolate that are high in antioxidants and nutrients.
Bee pollen? It's a great source of protein that is also high in minerals, vitamins and fatty acids.
These are best enjoyed with a friend, on the go, on a hike or anywhere that you need a moment of happiness
Honeybee Bliss Balls
-1 cup of toasted coconut shreds (Bob's Red Mill)
-¼ cup of raw pumpkin seeds
-1 cup of cashews
-1 cup of almonds
-3 medjool dates (pitted)
-¼ cup of peanut butter
-¼ cup of hemp milk
-1 tbsp Luce Farm hemp honey
-½ cup of coconut oil (melted)
-1 tsp of cinnamon
-2 tsp of cacao nibs (1 tsp reserved for topping)
To toast the coconut, add to pan on the stovetop and cook over low to medium temperature while stirring frequently until coconut becomes light brown and fragrant

Add all ingredients (except bee pollen and extra cacao nibs) into food processor

Blend until completely mixed and a dough-like consistency is achieved

Roll dough into medium size balls and place on a baking sheet

Sprinkle on bee pollen and cacao nibs (and drizzle on some melted chocolate if you wish) and place balls in the freezer

Once bliss balls are hardened, place them in tupperware and keep them in the fridge for easy snacking