Posted by Samantha Madden on 23rd Jan 2020
The Luce Farm Collective is our gathering of neighbor farmers committed to growing small-scale hemp crops that nurture land and community. Together we're growing high quality, cannabinoid- and terpene-rich hemp in Vermont's verdant hills. Through our collective, we grow community, expertise, and a holistic agricultural economy. We are honored to be joined inour work by inspiring and responsible farmers.
Here at Luce Farm we are always thinking up ways to consciously expand our growing operations, taking into consideration our impact on the land and our community. Rather than taking on the role of the sole grower, we have chosen to look to our talented, passionate farming neighbors.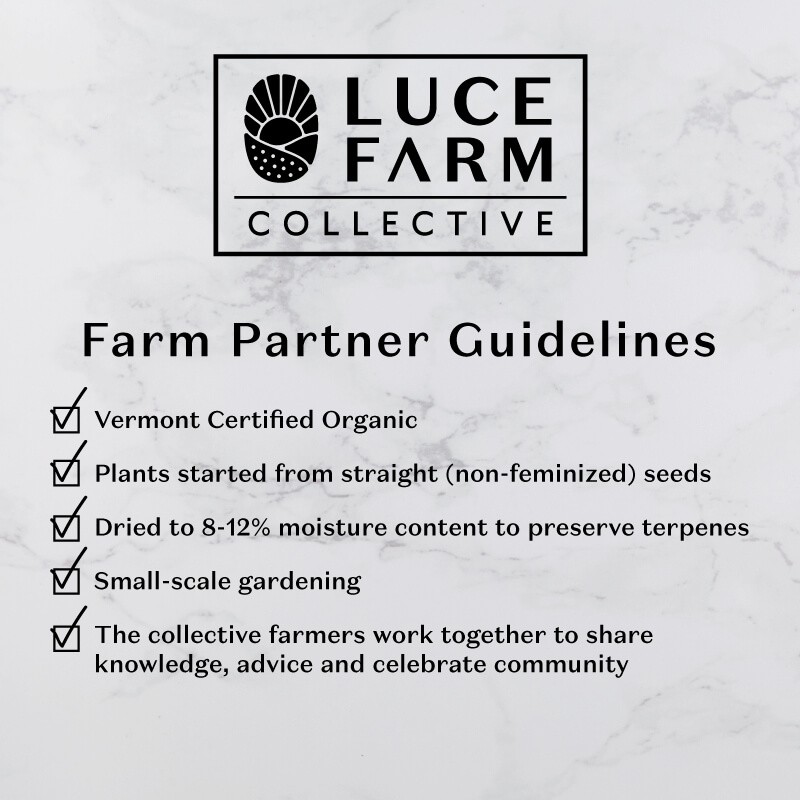 We are looking forward to learning as a group, and honored to be working with these great farmers: Zack Woods Herb Farm Longest Acres Farm Big Picture Farm Plant Spirit Farm & Fibers Kismet Flower Farm Cate Farm Ironwood Netaka White