These simple, no-bake walnut brownie bites taste like brownie batter but are made from some majorly nutritious ingredients.
First, we're mixing together nut butter (almond, cashew, or even a seed butter like tahini) with our Hemp Infused Honey. This sticky-sweet mixture provides the base for our brownie bites, and creates the perfect soft, chewy texture. Next, we'll stir in cacao powder, vanilla, salt, almond flour, chocolate chips and walnuts for deep, rich chocolatey flavor and a little bit of crunch in every bite!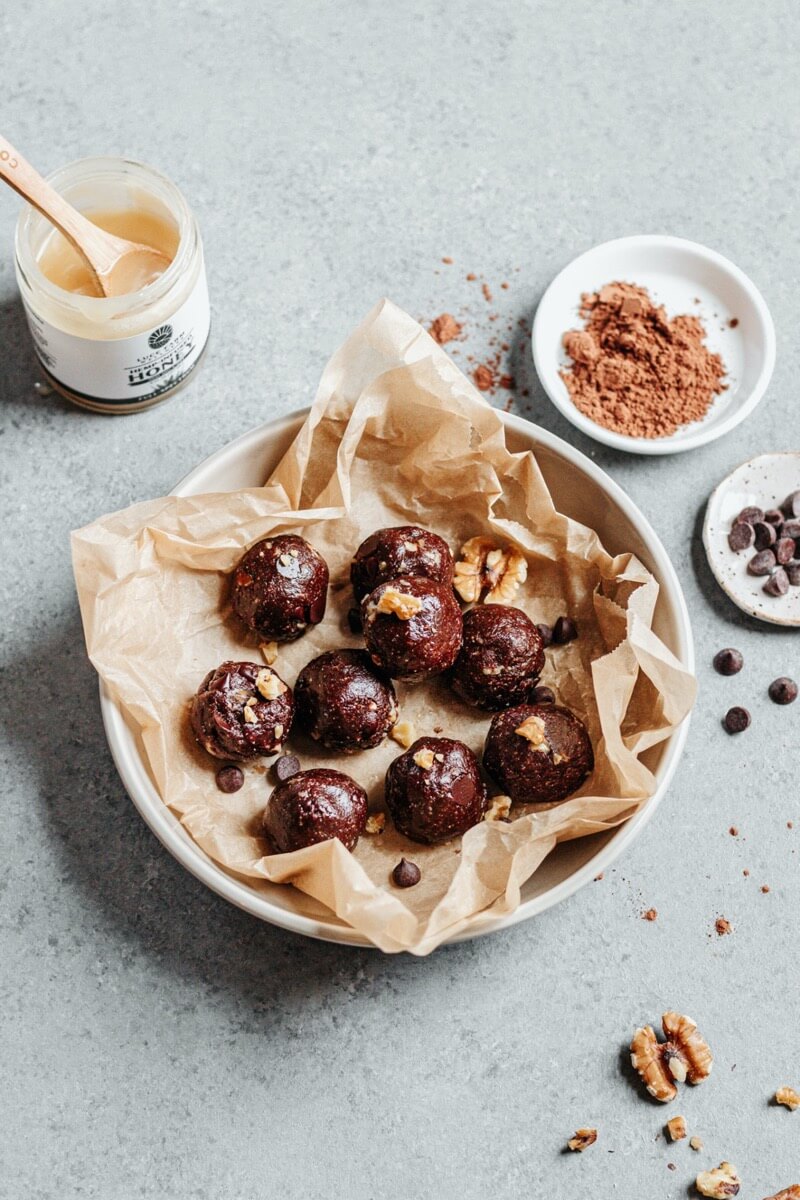 The best part about these brownie bites is that they're ready to eat as soon as you roll them into balls - no need to chill before enjoying! For long-term storage (if you can resist eating them all within a day!), they're best kept in the fridge.
They make the perfect nutrient-dense snack for busy days or sweet addition to a dessert platter. And they look great packaged up in a parchment-lined tin to give as a gift!
---
No-Bake CBD Brownie Bites
A simple, nutrient-dense snack that tastes like brownie batter, made from hemp-infused honey, almond butter, cacao powder, and walnuts!
1/2 cup almond butter (or another nut/seed butter such as cashew, sunflower, tahini, etc)
2 Tablespoons Luce Farm Hemp-Infused Honey ((60mg CBD))
3 Tablespoons cacao or cocoa powder
1 teaspoon vanilla extract
1/4 teaspoon sea salt
3 Tablespoons almond flour
1/4 cup finely chopped walnuts
2 Tablespoons dark chocolate chips
Stir nut butter and honey together in a small bowl. Add all remaining ingredients and stir well to combine.
Use a small cookie scoop (or a spoon) to portion the dough into balls, rolling each between your palms to form 10 compact balls.
Serve immediately, or store leftovers in a sealed container at room temperature for 2-3 days, or in the fridge for up to 1 week.
---