Add a warm and cozy golden milk latte to your winter wellness routine!
This golden milk latte is based on the traditional Ayurvedic recipe for golden milk that has been consumed in India for centuries. It's well know for its anti-inflammatory and immune-boosting properties. Our twist on this classic warm, nourishing drink gets a wellness boost from our hemp-infused coconut oil and an extra frothy layer from a blender or a hand-held milk frother.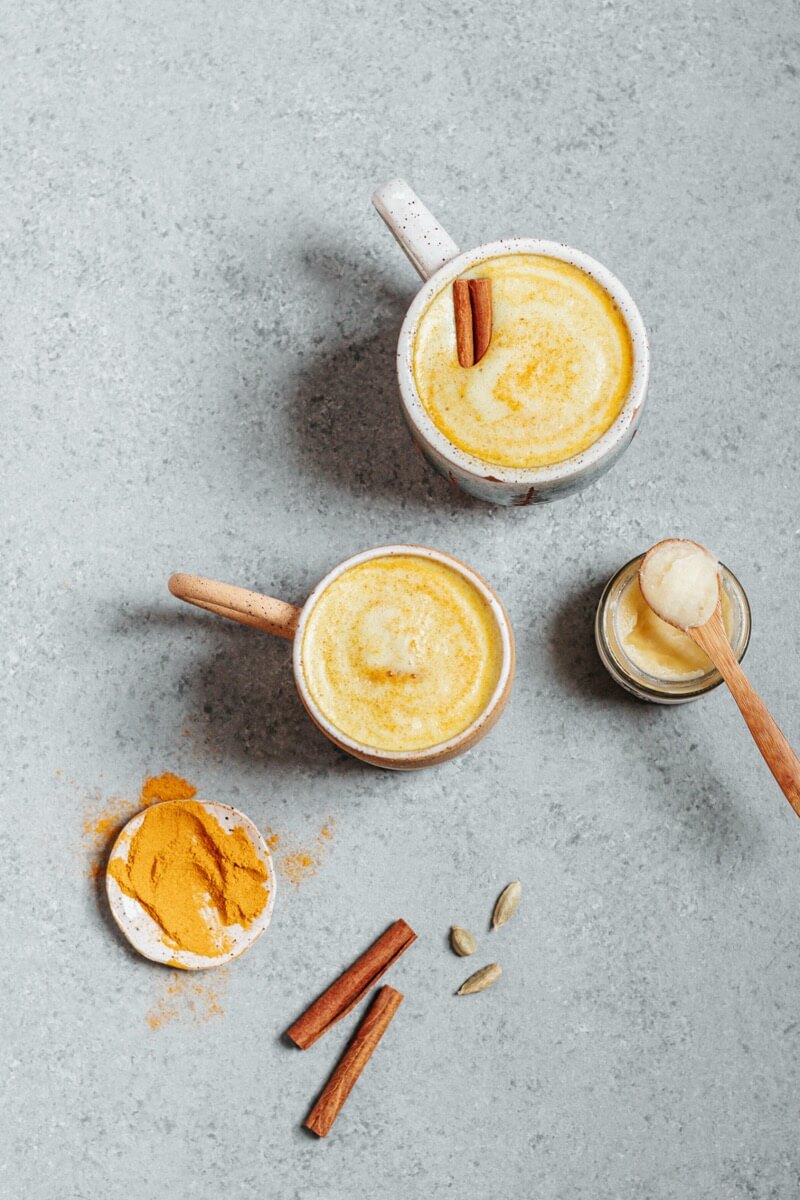 To make this golden milk latte, you'll be combining creamy coconut milk with warm, nourishing spices like turmeric, ginger, cardamom, and black pepper. Don't skip the pepper - it adds a lovely subtle spice to the latte, and helps boost the bioavailability of the turmeric, so your body absorbs its nutrients more effectively.
The milk and spices get warmed on the stove and then blended with 20mg of hemp-infused coconut oil to create an extra rich, foamy latte. You can do this right in the same pot if you have a hand-held milk frother. You can also pour the mixture into a blender to create that gorgeous foam on top.
Then just pour the warm goodness into a mug, cozy up by the fire, and enjoy sipping this tasty, nourishing drink any time you need some extra comfort!
CBD Golden Milk Latte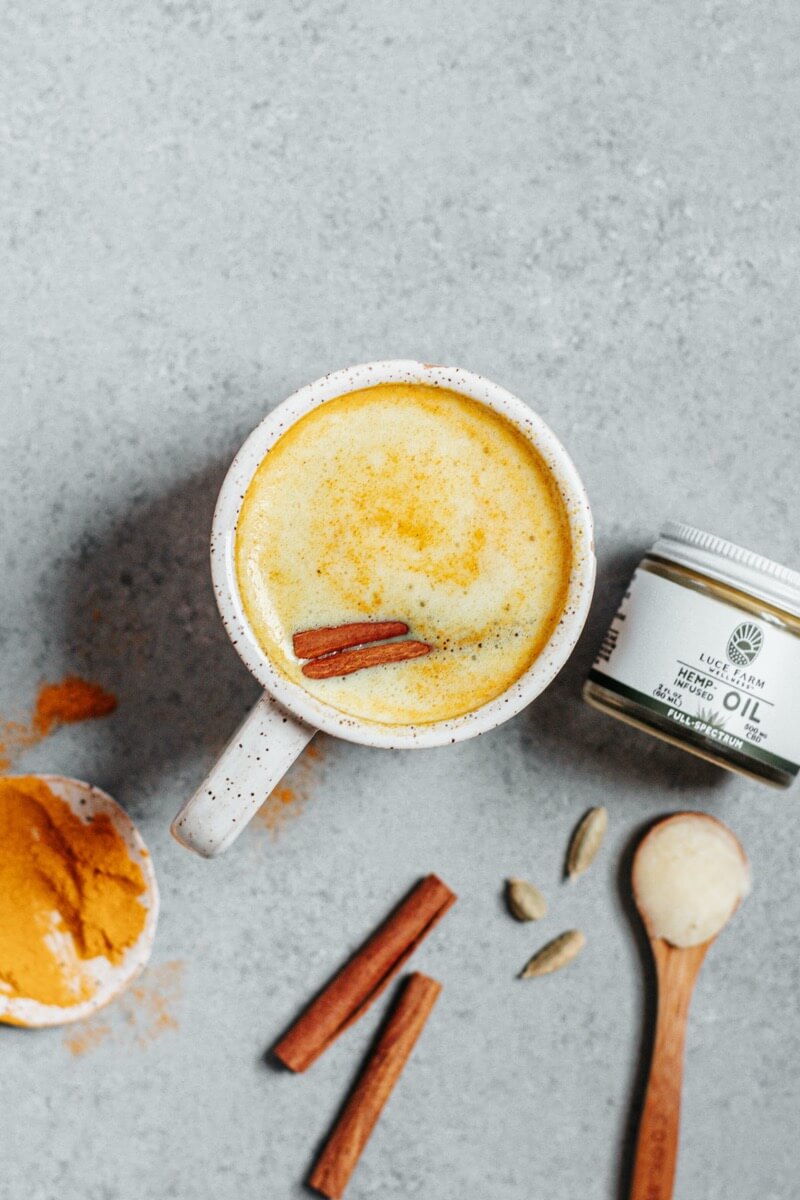 A warm, cozy recipe for a golden milk latte made with coconut milk, turmeric, ginger, cinnamon, black pepper, and 20mg of CBD from our hemp-infused coconut oil.
1 1/2 cups coconut milk
1/2 teaspoon ground turmeric
1/4 teaspoon cinnamon (or 1 cinnamon stick)
1/4 teaspoon ground cardamom (or 3-4 whole pods)
1/4 teaspoon ground ginger
a pinch ground black pepper
1-2 teaspoons raw honey or maple syrup
1/2 teaspoon Luce Farm Hemp-Infused Coconut Oil ((20mg CBD))
Add milk, turmeric, cinnamon, cardamom, ginger, and black pepper to a small pot. Heat on the stove over medium heat until steaming, about 5 minutes.
Turn off the heat and add honey or maple syrup and coconut oil. If using whole cinnamon and cardamom, remove them from the pot.
If using a hand-held frother: froth the milk directly in the pot for 10-15 seconds, until it gets nice and foamy. If using a blender, pour the contents of the pot into your blender, secure the lid, and blend for 10 seconds.
Pour frothed golden milk latte into a mug, and drink immediately! Taste and add more honey or maple syrup, if needed.
This recipe can easily be multiplied to make several servings at once. If doing so, take care when frothing/blending that you don't overflow your pot or blender and burn yourself with hot liquid!