Posted by Susan Shillue on 27th Dec 2018
Winter time can sometimes mean feeling under the weather. Beat the sniffles and cough with this Triple Berry Oatmeal. It's warm and comforting with the added boost of our Hemp Infused Elderberry Syrup!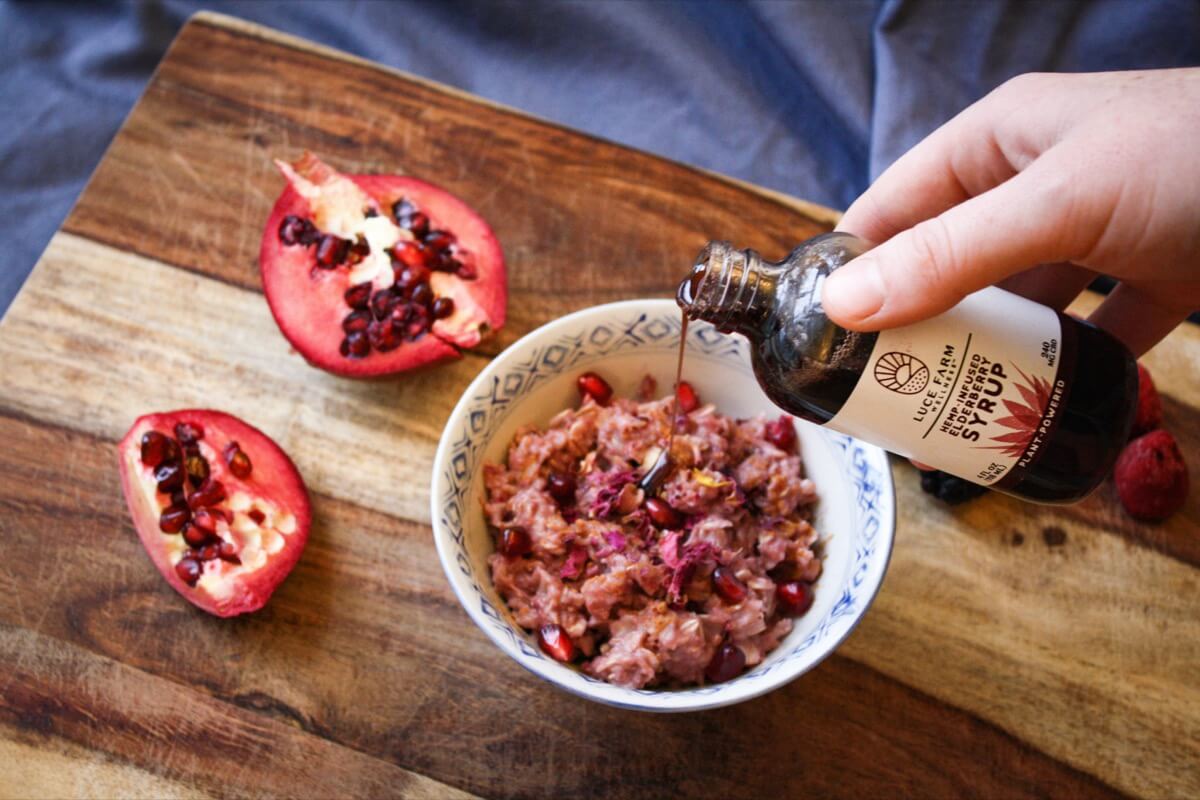 Ingredients
1 cup old fashioned oats

1 cup preferred milk

1 cup blackberries & raspberries

1/4 cup pomegranate seeds

1/4 teaspoon cinnamon

1/4 teaspoon vanilla extract

1 teaspoon Hemp Infused Elderberry Syrup

Pinch of salt
Recipe
In a small pot, stir oats, milk, berries, cinnamon, vanilla extract and salt over medium high heat.

When the mixture starts to bubble, crush the berries with the back of the spoon and turn the heat to medium low and cover. Cook for 3-5 more minutes or until oats are tender to your preference, stirring occasionally.

Pour oatmeal in a bowl, stir in hemp infused elderberry syrup, pomegranate seeds and additional berries if desired. Serve warm or at room temperature.