As simple as CBD may seem, there's some distinctive science behind the inner-workings of the cannabinoid that can maximize its results. While we know what CBD is capable of once it's absorbed - it's how much is actually absorbed that could affect your experience overall. Not to mention, actual CBD absorption will affect how much you use and how much you spend on your all-natural health and wellness routines.
That means, it's crucial for everyday consumers to understand the best CBD routes of administration for bioavailability, and the best CBD absorption methods and tips. But don't worry - as complicated as it might sound, we'll break it all down in an easy-to-understand manner (that even includes adding chocolate to your CBD routines!).
So, without further ado - let's address how to increase CBD absorption to get the biggest bang for your buck.
What Is CBD Bioavailability?
Before we learn how to increase CBD absorption let's first better understand the bioavailability of CBD. Bioavailability is a term that references the percentage of any medication that's actually absorbed into the bloodstream. Meaning, when you ingest any form of medication, herb, or supplement, although the dose may contain 50mg, far less is actually absorbed. That means there's lots of room for improvement when it comes to your body making full use of your CBD dose.
CBD absorption rates depend on a couple different factors. One being, the type of product you're consuming. For instance, edibles or CBD products you swallow will have a lower CBD absorption rate in comparison to the sublingual method. Why? Because your body metabolizes CBD through the digestive system which is chock-full of enzymes and acids that can degrade and deteriorate the cannabinoid's delicate structure.
In comparison, CBD oil sublingual bioavailability is much higher. When you hold CBD oil under your tongue for 30-60 seconds, the compounds are absorbed directly into the bloodstream through the sublingual artery. Meaning, there's less time and probability for your body's natural enzymes and compounds to break down and reduce the amount of CBD actually absorbed.
The second factor that'll affect CBD oil bioavailability specifically is the type of carrier oil that's used. Because our bodies are made of 60% water the best CBD absorption rates come from water-soluble product types. Hence, why Medium-chain triglycerides or MCT oil is one of the best ways to absorb CBD. MCT has a lighter molecular weight than other carriers and is soluble in water which allows for maximum CBD absorption when combined.
Of course, just like some medications or vitamins are recommended only after a meal - there are some steps you can take to maximize your CBD absorption rates. So, next we'll cover the best ways to absorb CBD with a few tips and tricks.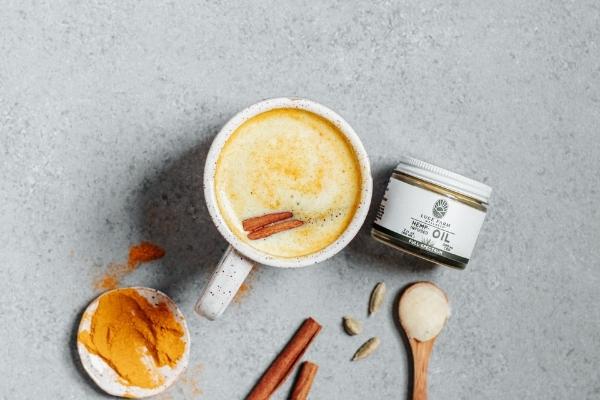 Top 4 Ways to Maximize CBD Absorption
Put simply - when you maximize your CBD absorption, you maximize the efficacy of its benefits. So, if you're looking to get the most out of each dose here are 4 simple ways you can increase CBD absorption.
Consume with fatty snacks
The smaller the molecule, the better it will be absorbed by the body. That's the simple principle behind the method of consuming CBD with snacks, or meals high in fat. CBD's molecule structure is highly soluble into fats, and fatty oils are successful at dissolving large CBD compounds into smaller sizes. Another reason why MCT oil is so popular, is it's a "smaller" fat than most others you'd digest, and easier to absorb too.
When you combine CBD with the following fatty foods and snacks, the fat helps CBD molecules stay in-tact and allows more to be absorbed.
Dark Chocolate - Nearly 65% of dark chocolate's calories are fat, and the rich treat is chock-full of antioxidants for extra benefits, too.
Fatty fish - Salmon, mackerel, trout or herring and other fatty fish help preserve CBD molecules, with the help of its omega-3 fatty acids, protein levels, and nutrients.
Avocados - One of the most popular 'healthy fats', adding an avocado to your CBD routine can maximize bioavailability.
Nuts - A handful of fatty nuts like almonds, and walnuts can work wonders for increasing CBD absorption, especially on the go.
Eggs - Consume your CBD every morning? Add a side of eggs that contain healthy fats, vitamins, protein, and nutrients to increase CBD's bioavailability.
Cheese - Packed with healthy fats, cheese is another ideal pairing to maximize CBD absorption.
Supplement with herbs
Similar to foods, certain herbs can also increase the bioavailability of CBD. So, if you're interested in increasing your personal CBD absorption rate, consider adding the following herbal compounds to your CBD routine.
Piperine - Piperine is an alkaloid that's primarily found in black pepper. It has the ability to enhance CBD's bioavailability metabolic effects of the liver by inhibiting the liver's metabolic effects.
Turmeric - Turmeric also contains piperine and improves bioavailability similarly to pepper. However, turmeric also contains the curcumin which helps magnify the effects of both. Recent studies prove that piperine enhances the absorption of curcumin. So all in all, when consuming piperine, turmeric and CBD together - the compounds all have greater absorption than when consumed alone.
Apigenin - Apigenin is a compound that's found in abundance in chamomile flowers, but also other consumables like oregano, parsley, celery, and dark chocolate (bonus!). It has the power to prevent CBD from breaking down, by binding to enzymes and strengthening its overall bioavailability.
Capsaicin - Primarily found in spicy, hot, peppers, Capsaicin shares a similar molecular structure to CBD which helps its efficacy for increasing its bioavailability. Early studies prove that the compound has the ability to enhance cannabinoid's responses including CBD, CBG, and THC.
Seek out CBD chock-full of terpenes
Terpenes may be well-known as the aromatic centers of hemp and cannabis plants, but in actuality are so much more. As a quick refresher, terpenes are compounds found in the essential oils of plants and produce their signature scents. But emerging research is showing that terpenes are also capable of producing their own effects, similar to that of cannabinoids.
Even more, when combined - terpenes and cannabinoids create what's known and proven as "the entourage effect". Like piperine and curcumin enhancing one another's bioavailability and effects, terpenes and cannabinoids act in the same fashion. Together, they amplify one another's efficacy and overall strength.
That means, seeking out products that are chock-full of terpenes can increase CBD's efficacy, like maximizing its' absorption would too. CBD products rich in terpenes are classified as "full-spectrum". Which means the extraction process captures the entire profile of plant cannabinoids, terpenes, and phytonutrients. In comparison to "isolate" products which references the extraction of just one cannabinoid, like CBD and no terpenes whatsoever.
Consume sublingually
Last but not least - when learning how to increase CBD absorption you must know CBD oil sublingual bioavailability is the most effective overall. Even though the tips we've shared will help boost CBD absorption rates no matter the consumption method - CBD sublingual bioavailability will always reign supreme.
The sublingual CBD route of administration is the most direct into the bloodstream, increasing its overall bioavailability and in turn, the CBD absorption rate, too. But still, many shy away from sublingually consuming due to the raw, pure, and all-natural flavor of some CBD oils and extracts. In that case, you can always seek out a flavored CBD oil like Peppermint to enhance the taste, experience and absorption - all in one!
High Quality CBD for Highly Effective Results
Now that you know more on the unique inner mechanisms of CBD, you can better understand how CBD consumption methods and products affect CBD absorption. As a more informed consumer, it may just be time to enhance your overall health and wellness routines for maximum efficacy and benefits.
With the information you gained today, it's also easy to see that higher quality CBD = better results. Even more, not every CBD brand or product can be treated equally. From the type of carrier oil that's used, to the quality of plant material and level of terpenes and cannabinoids - you now know what to look for when seeking the products with the highest efficacy.
At Luce Farm Wellness, we pride ourselves on producing the highest quality CBD for the highest level of holistic, plant-powered effects and benefits. Learn more about our hands-on approach to ensuring each batch is crafted with intention, and care, for the most effective experience available on the market today.
Shop the Luce Farm Wellness collection, now!